Projects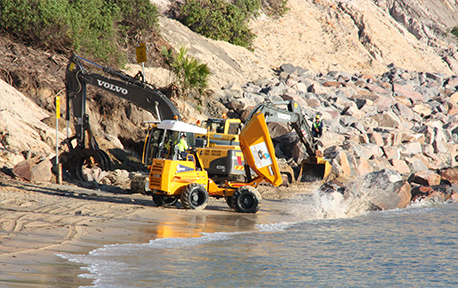 Tipper Trucks
Tipper trucks are among the most versatile pieces of heavy equipment. They are commonly used in construction, mining and for other various industrial uses. For small and medium-sized construction and mining companies it is advisable to procure dump truck hire services rather than purchase your own equipment- especially if the equipment is not needed regularly.
Whether you require a mini dump truck hire or a site dumper hire, there are six things to consider before deciding which tipper truck will work best for you.
Tipper truck checklist
What type is it?
Different dump trucks are designed for different purposes. There are around ten types of tipper trucks including standard trucks, transfer trucks, semi-trailer end, semi-trailer bottom, off-road trucks and articulated trucks. It is important to do research and find out which truck is best suited for your job.
Who is the manufacturer?
Some brands are immediately associated with quality products given their reputation over the years. Because dump trucks incur quite heavy work, it's important to verify that you have one from a reputable manufacturer to guarantee your project's overall success.
What's the capacity?
There are two categories in relation to tipper truck capacities: water level capacity and heaped capacity. It is important to know this so that you can determine how many trips and how much time it will take to get your project completed. Note that the payload is determined by comparing the volume and weight since there can be variations in moisture.
What is the terrain?
It is important to consider the area and kind of environment you will be working in, for example not all trucks are designed to go off-road. You should understand your terrain and get the appropriate truck for the job.
How much speed?
This is especially important if you are moving across long distances. You need to get a truck that moves fast enough to meet your project deadlines without delay. So make sure to ask about the top speed or simply get it from the manufacturer's website.
Can it be maneuvered?
Different types of dump trucks have varying capacities for being maneuvered. Some can go in reverse while other can't. Some trucks can work in limited spaces while others need a lot of space. It all depends on your kind of project.